Sweat bees are fairly common. We get two kinds here in my yard, neither of which are common enough to have common names, but which I see fairly frequently: Agapostemon splendens and Halictus poeyi. The "splendid" green Agapostemon moves very quickly; a good shot of it is fairly rare. But H. poeyi is a bit more sedate, allowing for some decent portraits. Here are a few.
From a post in 2012: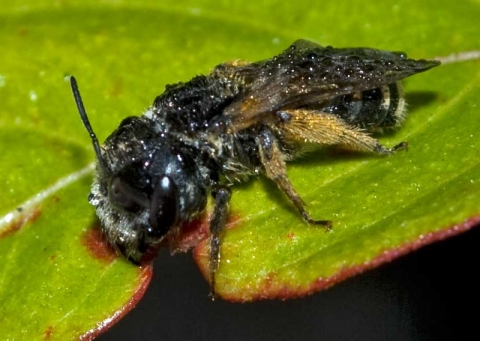 From bugguide.net, where I posted the pic to confirm the ID this fall:
And from this breezy morning, a rather cooperative individual letting me get the traditional profile shot and a "face shot":
Hope you don't mind sweating a little bit in the yard!