Today the sun is above the horizon longer than on any other day of the year. It's also the day the sun "stands still" in declination: that is, it stops moving north from one sunrise/sunset to the next, and starts moving south. And, as we Northern Hemisphere types recall, when the sun's in the south (where it will be in a few months, after the equinox), we start to think "winter."
Here's a diagram to refresh your memories (taken from a Google image search returning a page from the Fairfax County Public Schools Planetarium):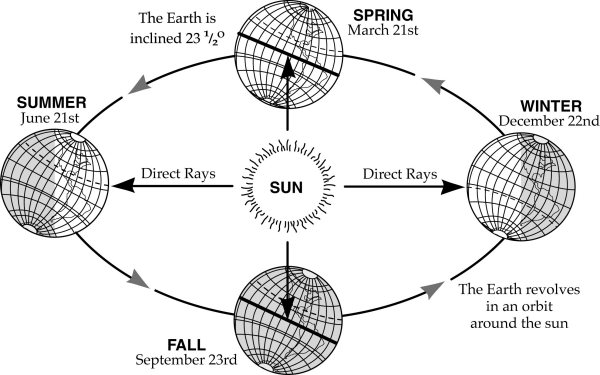 Remember: the Earth's axis of rotation hasn't shifted from one seasonal event to the next. Only its position in orbit with respect to the Sun has changed.
This year's event happens at 7:09 p.m. EDT today, about an hour before sunset here in Boca Raton. Here's a little table showing how little change there is in sunrise/sunset times this week:
Mid-June sunrise/sunset time, Boca Raton, FL
| Day | Rise (a.m. EDT) | Set (p.m. EDT) |
| --- | --- | --- |
| 18 | 6:28 | 8:15 |
| 19 | 6:28 | 8:16 |
| 20 | 6:28 | 8:16 |
| 21 | 6:28 | 8:16 |
| 22 | 6:29 | 8:16 |
| 23 | 6:29 | 8:16 |
Table of sunrise/set times (in EDT) for Boca Raton, FL in June 2012